This post contains affiliate links.
Digital media is a rapidly growing field, and there are many different types of jobs available for those interested in working in this industry. From social media managers to content creators, the opportunities are vast and varied. If you're looking for a job in digital media, here are some tips to help you find the right one for you.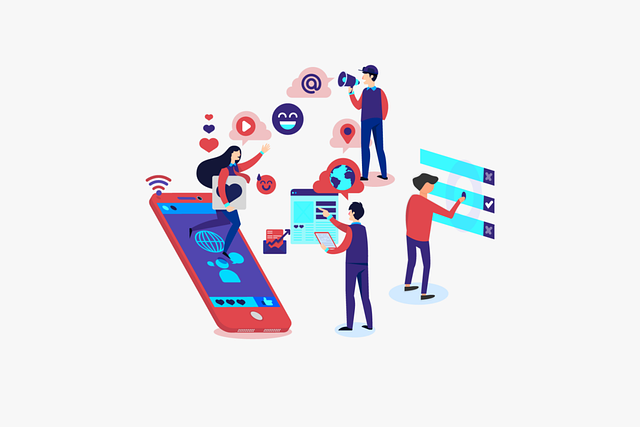 Identify Your Skills and Interests
Before you start looking for a job, it's important to identify your skills and interests. This will help you narrow down your job search and focus on positions that align with your strengths and passions. Consider the types of tasks you enjoy doing, the tools and technologies you are proficient in, and the type of content you are drawn to.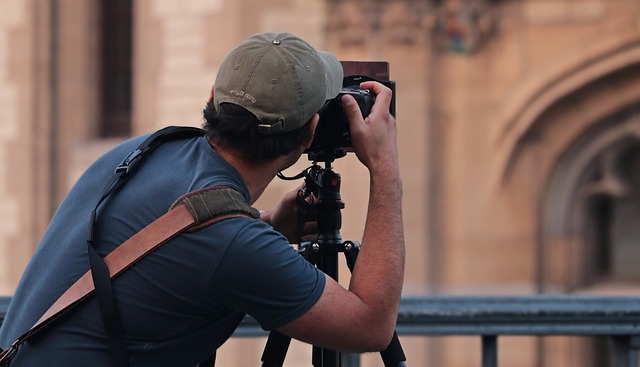 You can think about the things you get the most thrill out of.  Digital photography is one of my favorites.  It's like hunting but you don't kill anything, you make something new.  I learned photoshop as a result and I get to enjoy beautiful things even longer as I edit and scrutinize them.  I also love sharing what I make in a meaningful way which brings me to building my digital presence.
Build a Strong Digital Presence
Many digital media jobs require candidates to have a strong online presence. This includes a professional website, a portfolio of your work, and active social media profiles. Having a strong online presence can help you stand out from other candidates and demonstrate your skills and expertise to potential employers.
For example; I am one of the co-organizers of the official WordPress meetup of Houston.  I have had opportunities to speak on topics in digital media with others and stimulate ideas about possible jobs.  I have also found mentors there who actually told me the app design degree I am currently enrolled in, is a good idea.
I also have this website which goes with a google business listing.  I occasionally get a web design client this way.  I don't make a lot of money on it now, but this is how you start.  Posting on YouTube, Instagram, my Facebook page, and with my Mediavine social share group has been super helpful in increasing my domain authority scores too.  So, you can essentially create your own job with your skills in digital media.  I have a friend making triple digits on her blog, she makes double what she does on her full-time job in a third of the time.  And she is her own boss, so the only people who can take it away are the customers.  That's my dream.
Network, Network, Network
Networking is key to finding a job in any industry, and digital media is no exception. Attend industry events, join online groups and forums, and connect with other professionals in the field. These connections can help you learn more about the industry, get your foot in the door at a company, and learn about job opportunities before they are publicly posted.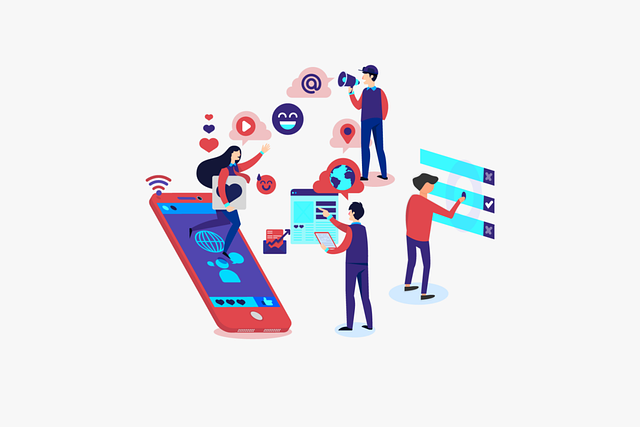 The previously mentioned networking opportunities have been really helpful.  This last week we posted a video blog post of an interview we did with a registered dietitian regarding the topic of our blog.  I found her through the Mediavine Social Share Facebook Group.  I can network every single day on there.  I have gotten lucky several times and just made friends with someone at the gym or at a club and learned from them.  I first learned how to write a website with HTML in 1995, believe it or not, from a classmate in college.
Use Job Search Platforms
There are many online job search platforms that can help you find digital media jobs. Some popular ones include LinkedIn, Indeed, and Glassdoor. Be sure to customize your search to include the keywords and locations that are relevant to you.
Here are some examples using my previously mentioned loves and skills.  I am making a list to help me remember who I applied with for future reference.
1.  Glassdoor:
I found a local job here in Spring, Tx, looking for someone who has experience with WordPress and Graphic Design.  Those are my two favorite things.  I don't think I have the expertise needed as of now, but I'll apply.  You never know who will apply, I've gotten jobs before because they couldn't find the exact match they were looking for and were willing to train me.
Job Title: In-House Website Developer / Graphic Designer
Company: Camelback Displays, Inc.
Location: Spring, Texas
Job Description Summary:  So this web developer job requires coding beyond my expertise in WordPress configuration, Basic HTML, and CSS but my photoshop experience is a plus, so I have that.  The part I am not so comfortable with is this.  *Comfortable working with and modifying core WP files.  I have done it, but it can ruin my day still.  Here is the link to that job.
I currently work for Memorial Hermann and I love the company.  It would not only be better to stay in the company and not burn the bridge but I already know a lot of the way it works.  I also already spoke with my manager about possibly transitioning, years down the road and possibly getting tuition reimbursement for the classes I am in.  Win-win as far as I can tell.
Job Title:  E-Learning Instructional Designer
Company: Memorial Hermann
Location:  Houston, Texas
Job Description Summary:  This role will also be responsible for providing subject matter expertise in areas such visual/graphic design and integrating supporting material/media into courses (audio, video, resources etc.).  I don't have the specific platform experience they need but, you don't know until you reach out, what exactly they are willing to work with.
3.Adzuna.com
Just Googling for digital media jobs I found a new job search engine with this job listed.
Job Title:  Specialist III, Digital Marketing
Company:  LoneStar Community College
Location:  Kohrville, TX
Job Description Summary:  This position is responsible for ensuring the college's website, social media presence, and digital marketing campaigns are visually compelling, engaging, and effective with target audiences.  The company uses Google Analytics, Adwords, Adobe and Microsoft products as well as knowledge of SEO and SEM.
I love the outdoors and outdoor adventure sports.  I would really love to work in media in this area so I looked on the website of my favorite store and found this.
Job Title:  Creative-Designer
Company: REI Co-op
Location:  Seattle, Washington
Job Description Summary: This job is mainly a creative marketing job.  They are asking for someone that knows the Adobe Creative suite, figma and Microsoft products.  It's important to the company have a firm grasp on their vision so a passion for the outdoors like mine is a good fit here.
https://rei.jobs/careers/JobDetail/Creative-Designer/26586
5. Linked-In
Job Title:  Video Editor
Company:  HoneyBook
Location:  San Fransisco, Ca
Job Description Summary: You have to be able to do a lot of post production video editing for this job.  They are asking for someone who can be a master librarian and organize lots of files, work well as a team, be creative and support the company culture.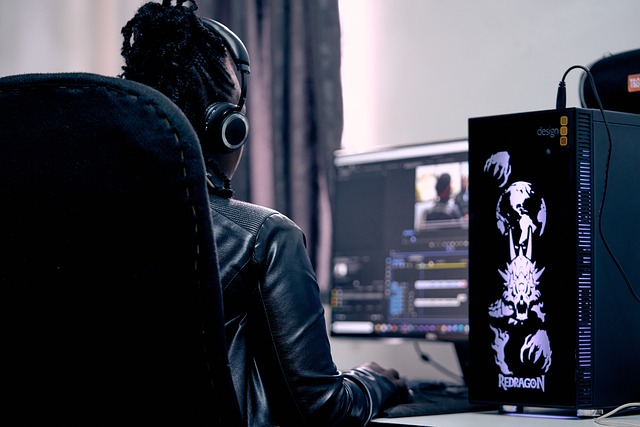 6.  The Hired Guns
Job Title: Studio and lifestyle product photographer
Location:  Greater Pittsburgh Area
Job Description Summary:  I love photography so this would be right up my alley.  It requires photo editing beyond just taking photos using the Adobe creative suite.  https://thehiredguns.com/gig/studio-lifestyle-product-photographer-6576/?jb=lkdjb
7. Indeed.com
Job Description:  Social Media Content Creator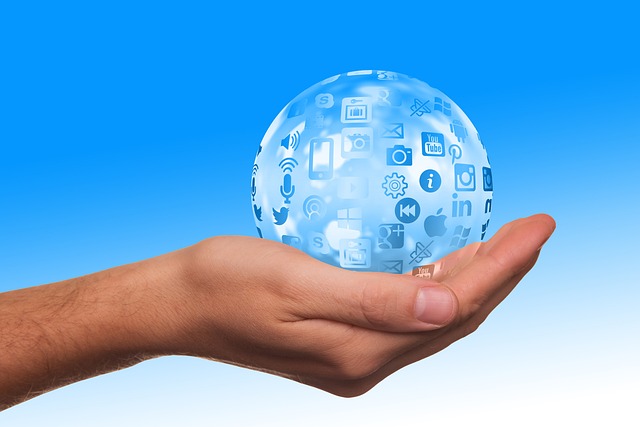 Location:  Conroe, TX
Job Description Summary: Content creation using the adobe creative suite and Canva and social media management including 2 years of experience preferred.
Keep Learning
The digital media industry is constantly changing, so it's important to keep learning and developing new skills. This can include taking courses, attending workshops, or reading industry publications. By staying up-to-date on the latest trends and technologies, you will be more attractive to potential employers and better equipped to succeed in your job.
In conclusion, finding a job in digital media requires a combination of skills, networking and persistence. Identify your skills and interests, build a strong online presence, network, use job search platforms, and keep learning to increase your chances of landing your dream job in the digital media industry.
If you made it this far, you have what it takes to keep going, learning and growing!  Let me know what you learn in the comments section and drop me an email.  I look forward to learning from you as well!